Download Our Android App
For Questions And Inquiries,

Click Here
Like Us On Facebook
Follow Us On Twitter

Sunday, 22 January 2017
Glo are the self acclaimed King of Data in Nigeria and there is little argument about that status. Glo data plans are one of the cheapest in the country and many Nigerians are switching to the mobile network based on the affordability of their data plans. Some experts in the telecommunication industry though have argued that Glo cheap data rates might come back to hurt the industry. Here is a post that gives you a compilation of all the Glo data plans for your Android and iPhone smart devices. You can also use this Glo data plans on your Laptop.
Best Glo Data Plan 2017 For Android iPhone And Laptops
The information below is for the Glo data plan for android, iPhone and laptop. On the Glo network you can use the same subscription on your Android, iPhone and laptop. Glo is one of the top four mobile networks in Nigeria and it is the only indigenous telecommunications company to make the top four. After you migrate to any of this data plans you can share you data with as many devices as you might like via Wireless Hotspot and Cable.
• 30MB Glo Daily Data Plan: Am sure you are familiar with the 30MB data plan on other networks but I must tell you Glo offers the best. The Glo 30MB daily data plan is just N50. Woah, well if you are wondering how to migrate/subscribe for this plan, here you go. Simply dial *127*14# on your phone and you are in.
• 100MB Glo Daily Data Plan: Another top class daily data plan from Globacom Nigeria. You are going to get 100MB of data for 24hrs for just N100, that is really cool. To activate this data plan simply dial *127*51# on your phone.
• 200MB Glo Daily Data Plan: Here is the final Glo Daily data plan and it is sure to leave you purring. What more can you get for just N200 than the Glo 200MB daily data plan. Am sure all that is on your mind now is how to subscribe to the Glo 200MB daily data plan, well its simple. All you need to do is dial *127*56# or text 56 to 127 via SMS.
• 1.6GB Glo Weekly Data Plan: We move on to the Glo weekly data plan (Glo is a really cool network that their weekly data plans last for 10days and not 7 as you might have expected). The Glo 1.6GB weekly data plan is just N500, to subscribe simply dial *127*57# and if you prefer text messages send 57 to 127 via SMS.
• 3.2GB Glo Monthly Data Plan: Am sure you felt the daily and weekly plans were great, but I can assure you that the Glo Monthly data plans are greater.
No wonder they are the king of data
. The Glo 3.2GB monthly data plan is going to cost you just N1,000. Yes, you saw it clearly, just 1000 Naira for 3.2GB on the Glo network. That is super cool. To migrate to this plan simply dial *127*53# or send 53 to 127 as a text message.
• 7.5GB Glo Monthly Data Plan: How much do you need to pay for such large volume of data. Well on Glo Nigeria its just a token, to subscribe for this amazing monthly data plan you are going to pay just N2,000. Well I must warn you, the next data plan below is even cheaper and might make you want to ditch this. Well if you sticking with this plan and looking for how to subscribe to the Glo 7.5GB monthly data plan, simply dial *127*55# on your mobile phone. You can also send 55 to 127 as a text message to subscribe.
• 10GB Glo Monthly Data Plan: This to me is the best data plan on the Glo network. With just N2,500 you are going to get 10GB of data plan valid for a whole month. YouTube, Instagram here I come. With this plan you are going to enjoy all the fun the internet has to offer, while you find learning online easier also. To migrate to this plan simply dial *127*58# or send 58 to 127 as a text message.
There you have it in the
Best Glo Data Plans 2017 For Android | iPhone And Laptops
according to me. Thanks for the read. Cheers
Saturday, 21 January 2017
The presidency has denied a report by some media that President Muhammadu Buhari, who is holidaying abroad is dead.
The alleged fake report first broken by Metro (UK) quoted the Nigerian mission in the country as confirming the president's death.
The report claimed that Buhari visited the UK for medical check over an unknown disease adding that details of his death were still sketchy.
But in his reaction, Shehu Garba, Buhari's spokesperson, said: "He is alive and well! President Buhari is not magical. He cannot be holidaying in the UK and be in Germany, dead or alive at the same time.
"He is unlike a past President who was at Ota, with Chief Obasanjo and attending the Trump inauguration in D.C, being in two places at the same time!"
In his reaction, Femi Adeshina, one of Buhari's aide also reportedly said he would only say best wishes to all who wish Buhari well while for those who carry evil rumours, may they receive grace to repent.
1. You don't need to arrive on day one
It is not necessary but its for your own good. Basically, NYSC kits, hostel accommodation and meal tickets are usually issued on a first come, first serve basis.
If you have a custom made NYSC Khaki & shoes (Goodluck with that), lots of money to eat out, and you are comfortable sleeping in the field or bushes, by all means go on the 13th day.
2. Ignore the standard NYSC must-haves
Don't make 18 copies of your documents
Someone even advised I make 30 copies of each document and 24 passport photographs but I ended up using less than six copies each. I still have photocopies I made in my file cabinet at home and I still have copies left of my NYSC passport photographs.
Also, forget that advice of three pairs of socks, handkerchiefs and shorts. Truth is you'd need way more than that. Halfway through camp, I was sick and tired of washing dirty socks. If you have enough money to buy enough to wear, wash and discard, please do!
3. Eat the Camp food
I heard the rumours before I went. "It is disgusting, you'd end up with food poisoning, its tasteless" etc
If we have to exempt the beans, it was not that bad. The only discouraging thing were the endless queues for meals. Come to think of it, who were the ones queueing if everyone said the food is really horrible?
4. You won't meet the love of your love
Forgive me if I sound negative. You have probably seen photos of corp members proposing during POP and day dreamed the same might be your fate. Listen, the probability is 0.000068.
Most NYSC romance have a lifespan of 21 days. Very few people who profess love in camp are trustworthy. Some guys in serious relationships go to the camp with the intention of finally 'tasting' girls from all tribes in Nigeria. Married women hide their wedding band with the intention of satisfying a fantasy in a place no one knows them.
One advice- fall with your head and not your heart.
5. Keeping friends with the 'who is who' matters
The soldiers, man o war members, NYSC officials, and police are not exempted from this list.
I had a soldier friend who had my back during parades and gave me the phone number of a colonel in town to call if someone ever troubled me during my service year. I had a man-o-war friend who allowed me skip morning workouts. I made friends with the CMO who allowed me use the clinic bed whenever I needed to have a good sleep while camp activities were going on. I made friends with two hefty corp members appointed to act as security and these guys let me get away with a number of camp rules. I made friends with a particular kind lady in the camp kitchen and she never allowed me queue for food, in addition to that extra piece of meat. I made friends with the Mr NYSC and it gave people the impression I was hot cake.
6. Active participation may not get you a city posting
"Participate in all your platoon activities if you don't want to be posted to a village they." they said.
Myth. Posting is largely dependent on two things. Luck and connection. My camp's parade commander was posted to a village and the parade commander is inarguably the most notable position in camp. So was the CMO.
What about me that didn't lift a finger or know anyone? I ended up in the heart of the city despite numerous threats from my platoon officer.
7. Guard your properties
Everything is at risk of being stolen. Your mobile phone, money, your meal ticket, your NYSC boots, your faze cap, your khaki…
8. Get ready to meet crazy
Is the guy who smelt of weed as early as 5:30am? Or the roommate who is coming to camp with her Romance-Machine to use at night?
Or the girl who would ask you to proof read a permission-to-leave-camp-to-have-bang letter, address to the camp CSO. Or the guy who would say, "I really want us to be friends because I need to bang you at that uncompleted building"
Get ready to meet them all.
9. Take SAED seriously
SAED is a skill acquisition programme where you'd be empowered on a certain skill. Corp members would then part with a stipend to continue this training during their service year.
One of my regrets was not taking SAED seriously after I left camp because if you really are the enterprising type, your NYSC year is the last free year you'd have before retirement at 60 or thereabouts.
Skill acquisition is a must especially if you end up in a remote area.
Goodluck. Now you can go ahead and share this link with someone going to camp.
- NaijaSingleGirl
Download the complete video of the goals and highlights in MP4, mobile, desktop, HD, all devices, all formats of Stoke city's 1-1 draw with Manchester United in the English Premier League (EPL) 2016 / 2017 fixture.
Stoke city got a draw against Manchester united in a match that might prove to hurt the Reds top four chances. Stoke got the first goal from an unlikely source as Mata scored an own goal in the 16th minute. United tried to find an equaliser after the own goal. Lingard left the Stoke city fans with their hearts in mouth as he struck the bar with a long range effort in the 86th minute. Wayne Rooney got the equaliser for Manchester united from a well struck set piece.
Download Video: Stoke City vs Manchester United 2016/ 2017 Goal and Highlights Here
Lionel Messi's future in Barcelona has never been put to question before like it has in recent weeks. Nobody seems to know what is keeping the star man from renewing his contract with the Catalan giants but someone who seems to know him well says Messi is going to renew his deal with Barcelona and might not be leaving Spain soon.
Carlos Tevez who is an international colleague of Leo says he is confident Lionel Messi will commit his future to Barcelona, with Newell's Old Boys the only side that could lure him away from Camp Nou.
Messi himself has made no secret of his desire to head home at some stage, having spent his entire professional career to date in Catalonia.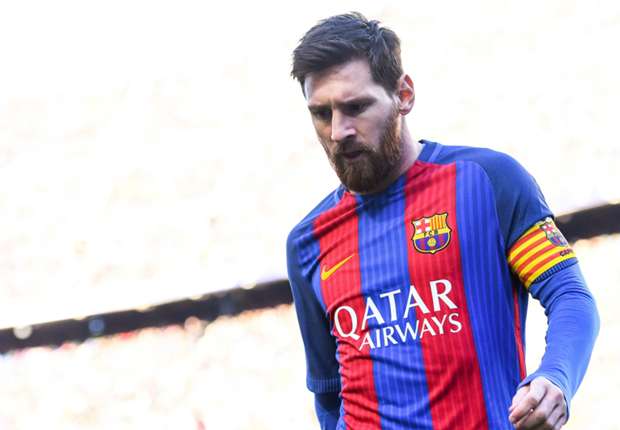 Barcelona have sought to curb the rumours at regular intervals, and Tevez – an international team-mate of Messi's – remains confident that the 29-year-old will stay put until the time comes to return to his roots.
He said in quotes published by Marca: "The renewal for him, it is not a matter of money, it's more about what his heart tells him.
"It's difficult to have a long relationship such as the one Barcelona and Messi have had, and I don't think he will leave.
"The day he does, I think he it will only be so he can go home to join Newell's Old Boys - but it's a personal decision for him."
United Bank for Africa Plc (UBA) is one of Africa's leading financial institutions, with operations in 20 African countries and 3 global financial centres: London, Paris and New York. From a single country organisation founded in 1949 in Nigeria UBA has grown to become a pan-African provider of financial services with over 11 million customers, through close to 1000 business offices and touch points globally.
Applications are invited for the position below:
Job Title:
Customer Service Officer
Location:
Lagos Island, Lagos, Nigeria
Job Type:
Full Time
Industries:
Banking / Finance & Investment
Role and Responsibilities
- Handle customer enquiries professionally in line with stated service level agreements with other departments, respond to complaints / enquiries in a timely and courteous manner and demonstrate an effective feedback mechanism in the course of duty
- Log in all queries using Group Response Portal (GRP) or any other CRM application at all times.
- Download and handling of all open calls assigned on GRP.
- Follow CS (Customer Service) policies, processes and procedures in the performance of their duty at all times.
- Escalate unresolved issues to the Team Lead. In the absence of the Team Lead, an immediate notification to the Head Customer Operation is mandatory.
- Report system problems promptly to the Team Lead. Agent is fully responsible for his/ her operational tools and he / she is fully responsible for the upkeep of assigned work tools.
- Promote interaction and communication among Divisions to increase effectiveness and understanding of the Customer service
- Monitor personal call data and use it as a tool for continuous improvement.
Education Requirements
- Minimum Educational level- Diploma (OND/HND) in any social science or Art related discipline.
- Professional qualification in contact Centre management, customer service, operations, quality management would be an advantage
Other Requirement:
Age:
27 years
Application Closing Date
13th February, 2017.
Method of Application
Interested and qualified candidates should:
Click here to apply online